Expertly Handling Your Cases
Located just 30 minutes from downtown Los Angeles, ExperTrace Investigations has a team of highly trained
licensed investigators
, genealogists, genetic genealogists, researchers, and process servers that are skilled to handle cases of any scope and complexity. From adoptees searching for birth families to background investigations, legal process service, missing persons cases, and even complex DNA analyses, we have you covered!
As a licensed boutique investigation agency, we take up cases nationwide, and we never overbook so your case will receive the personal attention it deserves. Our company is associated with CALI or California Association of Licensed Investigators for your
"People—It's Our Business!"
What separates us from our competitors is that we think outside of the box and we are a company that is not afraid to take risks and enter the unknown. Whatever it takes to uncover the truth and find the answers for our clients, we will do it!
Contact us today to find out what we can do for you!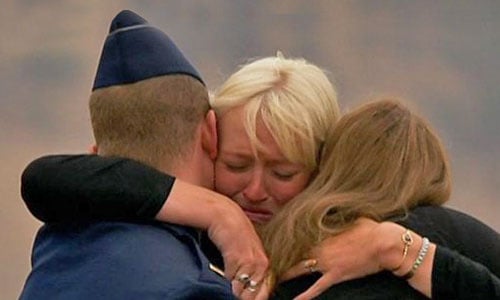 Looking for your birthparents? Curious if you have siblings? Have you always wanted the opportunity to thank your birthparents and let them know what your life is like today? Call us now for a FREE Consultation!
OUR APPROACH - Every Journey is a Unique Adventure
Decades ago, things were different and most birthparents never dreamed they'd be found. However, largely due to the Internet and advanced technology involving DNA, things have vastly changed. Out of respect for your birthparent(s) and to help ensure your smooth introduction, we do not recommend making that first cold call yourself. This is a huge milestone in your life that requires the utmost sensitivity and respect from both sides. Because there are no second chances when it comes to first impressions, trust our experts to take the lead and help you put your best foot forward!
Once our experts locate your birthparent(s) or adopted son or daughter, they will talk with you one-on-one to discuss the next steps. We will then reach out to the other side with only your best interest in mind. There is no cookie-cutter method for how "the phone call" will play out, but we've been making these calls for 26 years and our track record for reunions is unsurpassed.
Every Journey is a unique adventure and there are lots of discoveries to be made along the way! In the midst of your journey, our team will do their best to unearth interesting artifacts about your birth family, including pictures, newspaper articles, ancient records and other memorabilia. We will also build you an Original Birth Family Tree.


AM I READY? WHAT CAN I EXPECT?
We ask our clients to prepare for a journey into the unknown with a clear open mind, open heart and very realistic expectations. During your initial consultation, you will have the opportunity to share all that you know about the circumstances of your adoption and any known details about your birthparent(s). With this background information, your personal adoption investigator will make an assessment of what can likely be expected based on the information provided; however, when entering the unknown, it's often unpredictable.

WHAT IF MY BIRTHPARENT(S) DON'T WANT TO MEET ME OR THEY ARE DECEASED?
Unfortunately, not everyone's story will have a fairy tale ending and for some, that ending may even be tragic. This sort of uncertainty is expected when venturing into the unknown, which is why you must leave your expectations behind. Your birthparent(s) or adopted son or daughter may not be interested in meeting you at this time, or they may have passed away. If the latter is the case, we will do our best to find the cause of death and reach the next of kin. If it's the former and the target of your search does not wish to be reunited, then he or she will be given the option to provide your adoption investigator with information of interest to you, such as medical history, heritage, family history and even some interesting stories and pictures. Please note that your birthparents by law are not obligated to share any information with you, but every attempt will be made on your behalf to collect information for you on a voluntary basis.

WHO IS COMING OUT OF THE WOODWORK? (SAFETY CONCERNS)
Let's be honest -- many people might wonder who's coming out of the woodwork to find them, or who is it they are really looking for? Rest assured that once we find the birth relative you are searching for, your private adoption investigator will conduct a background check to ensure you are not in the dark as to who you will be meeting. Whether you are a birthparent or an adoptee, we've got your back!

Don't make that cold call yourself! As professional mediators, we will step in as the buffer so things go smoothly and your entrance into your birth family's lives is a memorable one. When you decide it's time to meet your birthparents, siblings, or a child you placed for adoption, first impressions are everything. Don't make the mistake of turning this life-changing event into one that you choose to forget.


Why didn't my birthmother search for me? First, it's a myth that your birthparent can find you easily. The majority of birthmothers have also shared with us that they do not feel it's their place to search and they would rather wait until their adopted child seeks them out first.

Why shouldn't I call my birthmother myself? Most of us enjoy surprises, but this is not the time! Your birthmother may be in the company of her husband or other children and they may not know about you (yet), so let's be fair! If you catch someone off guard, they are more likely to say something they will regret.
Why do I need a mediator? You are virtually contacting a stranger, which is awkward in itself. Many clients and birthparents alike continue to rave about this service, because frankly, they did not know what to say, or what to share first, or even how to break the ice. Both sides of a reunion have a lot to say and sometimes emotions can get in the way. This is just one of those situations where you cannot hit the rewind button, so we recommend that you allow our experts (who are removed from the situation) take the reins. We will listen to both sides, put things into perspective, and help you put your best foot forward.

Why should I do a DNA test? If you do not know the last name of your birthparent(s) or you do not know their original state of birth, this is a great way to find common surnames and geographical locations for where your original family is from. It will also identify people who share your DNA. All these clues will lead us closer to finding your birthparent(s).

I live in an open-record state, so why do I need your services? If your original birth record is available in the state you where you were born, then by all means request it! Start by Googling the name of your birthparents(s) and don't forget to check social media, such as Facebook. If you still can't find who you are looking for, then call us for a free consultation! Your birthmother may have chosen to use an assumed name, or you may have trouble finding her under her maiden name. If so, we can help!

What information do I need to start my search? Ask your parents if they know any details about your birthparents. Also check with the adoption agency who handled your adoption to see if there is any non-identifying information available to you. This may include info about your birthparents and/or the circumstances of your adoption. If nothing is available, then check with the Dept of Social Services in your county/state of birth. You can also take a DNA test (we recommend Ancestry DNA).

Missing Person/Skip-Trace Service
Expert Missing Persons Investigations
Since ExperTrace Investigations first opened its doors in the summer of 2012, we have gathered in our office over 26 years of experience in the industry of locating people.

We understand you may be emotional when searching for a missing loved one. That is why our expert missing person investigators handle each case with a compassionate, personal touch. As our client, rest assured your case will receive the one-on-one attention it deserves!

Missing Persons Searches Include
Lost Family Locator

Heir Locator

Skip-Tracing


Witness Locator

Juvenile Runaways

Difficult Locates

We work around the clock and are always onto something! You may call or email us anytime, and we will accommodate you as best as we can.
DNA Analysis - Genetic Genealogical Investigation
ExperTrace Investigations provides innovative search solutions for our clients nationwide, so we have joined the revolution in searching for biological families using the most up-to-date techniques—we've added top experts in the field of genetic genealogy to our team! These elite experts possess a unique set of skills that surpasses anything we could have imagined a decade ago, making it possible to solve the seemingly impossible!

Investigative genetic genealogy has emerged as a tool used in investigations where clients are searching for unknown persons that are otherwise unidentifiable through conventional methods of research. If you've spent decades searching and have hit a brick wall, you've come to the right place!

Our expert genetic genealogists offer a hands-on approach using a combined set of skills in traditional genealogy and the most advanced methodologies involved in complex DNA analysis in order to get you the answers you need! Our genetic genealogists and private investigators work in sync, so no time is wasted. Our team has access to the most advanced technological resources as well as constant up-to-date information through the most current databases, so we have you covered! If you've already taken a DNA test, then you are ready to pick up the phone and talk with our experts.
This is the number one question we are asked. An extensive analysis of your DNA can lead us to your biological parents through extended family, even if your parents or their close relatives have not tested. As of 2019, 26 million people have tested, so making a connection is inevitable!
Advanced methodologies will allow our experts to trace your biological relatives using your DNA results and the results of your DNA matches. There are an array of tools used by our genetic genealogists (including those provide by the direct-to-consumer DNA testing sites) that allow in-depth comparative analysis between you and your DNA matches in order to get you the answers you need!
Don't think of getting an investigation done when it's too late! Act smart and call us now to get on-time intelligent assistance by your side.

When searching for a birthparent, we attempt to obtain information following an in-depth investigation using information provided by you (the client) in conjunction with a DNA analysis. DNA Relatives are then identified as a result of sharing segments of the same DNA which belongs to a common ancestor from which it was inherited. These specific segments are analyzed alongside traditional genealogical data (including a thorough search of public records) to determine the precise genetic relationships. DNA analysis is performed using methodologies, such as triangulation and statistical analysis (among others). We use all of the information collectively to support our findings.
Expert Background Investigations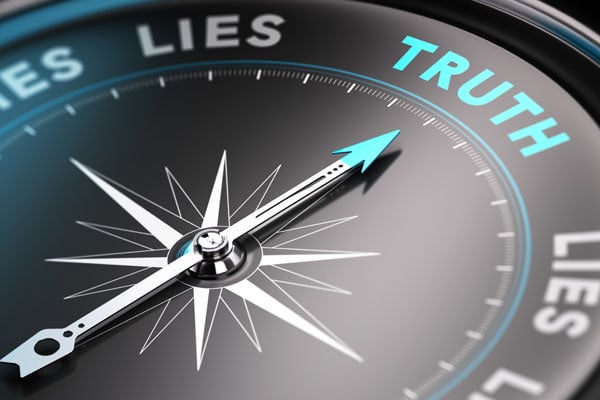 A fully licensed company, ExperTrace Investigations offers individuals and companies quality background check services. From the very basic, including identity verification, address history, criminal history, sex offender registry, and global watch list to the most comprehensive background check requiring a more in-depth investigation into a subject's life, including marital, financial, employment, educational history as well as professional and social profiles, we are your number one choice!
Before selecting the best applicant, candidate, cast member, business partner, or even a spouse-to-be, call us! With your integrity and reputation in mind, our goal is to take every step necessary to give you peace-of-mind so that you can make a more informed decision. We work in a timely, efficient, and discreet manner. Our skilled licensed investigators use a combination of the most up-to-date technological resources as well as good old-fashioned footwork. With our due-diligence method of investigating, you can feel confident that you've made the right choice in safeguarding you and your company.
Located just 30 minutes from downtown Los Angeles, ExperTrace Investigations specializes in providing background checks for reality TV production companies. Our founder, Diane Hellmer, worked 12 years in the entertainment industry and understands the timely and crucial need for quality background checks, especially during a busy production schedule. Being told to wait two weeks should not be an option! This common predicament, in conjunction with her overwhelming passion for the investigative, is what started this branch of ExperTrace Investigations
For fast, accurate, and easy-to-understand background check reports, call us today to discuss your needs!


Some of Our Happy Clients